Nobetsu syrup won the iTi two-star award in 2021
iTi announce the latest 2021 award information today.
For five consecutive years, Nobetsu has been awarded the Medal in iTi
Nobetsu team have more confidence to insist on our dream that let the Taiwanese brand be famous all over the world
Meanwhile, Nobetsu let the world see the flavor syrup belonging to Taiwan
Although the score this year is not good enough, we didn't see able to win the three-star medal again.
The Nobetsu team will work harder with the spirit of diligence.
Thanks for our friends who recommend or use our products!
#NobetsuFlavorSyrup #NobetsuFlavorSauce #ShoufukuyakiConcentratedSyrup #ITI2021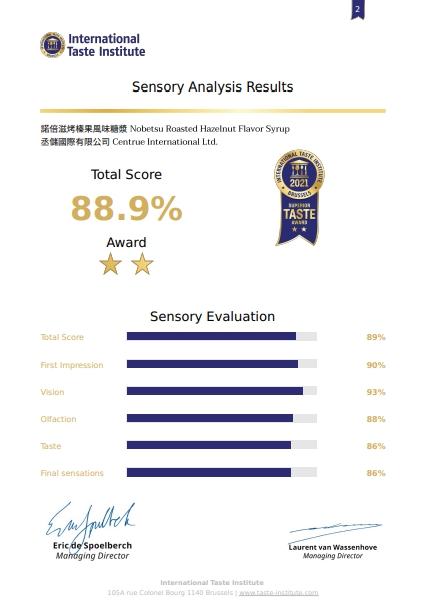 Popular News
Previous page